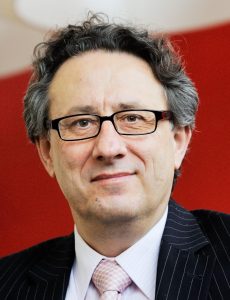 Prof. Matthias Rauterberg
Title: Serious Games for Health
Abstract
Gamification is considered one very impactful design strategy for usable interactive products. However, just playing is not enough and serious applications for training are demanded by industry. This talk will frame the position of serious games in the context of entertainment and training. High-end training in the health domain requires often high-end simulation. This talk will address three topics: (1) why serious games are relevant, (2) how to design serious games, and (3) concrete design examples from collaborations with health institutions.
Bio
Matthias Rauterberg received a B.S. in Psychology (1978), a B.A. in Philosophy (1981) and a B.S. in Computer Science (1983), a M.S. in Psychology (1981) and a M.S. in Computer Science (1986), and a Ph.D. in Computer Science/Mathematics (1995). He was a Senior Lecturer for 'usability engineering' and later head of the Man-Machine-Interaction research group in Industrial Engineering and Computer Science at the Swiss Federal Institute of Technology (ETH) in Zurich. Since 1998 he is fulltime full professor for 'Human Communication Technology' and later for 'Interactive System Design'  at the Eindhoven University of Technology (TU/e, The Netherlands). He was one of the founding fathers of the department of Industrial Design and the head of the Designed Intelligence research group at (2006-2016). He is the Dutch representative in the IFIP TC14 on 'Entertainment Computing' and the founding vice-chair and later chair of this TC14 (2006-2017). He was appointed as visiting professor at Kwansei Gakuin University (Japan) (2004–2007). He was guest professor of School of Design at Jiangnan University, Wuxi, China (2011–2015) and at East China University of Science and Technology, Shanghai, China (2013-2016). He received the German GI-HCI Award for the best Ph.D. in 1997 and the Swiss Technology Award for the BUILD-IT system in 1998. In 2007 he got the Silver Core Award from IFIP. He has over 450 publications in international journals, conference proceedings, books, etc. He acts also as editor and member of the editorial board of several leading international journals. He is founder and co-editor-in-chief of the international journal 'Entertainment Computing' (Elsevier)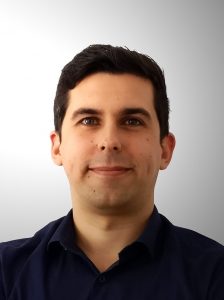 Rafel Doménech
Title: LoRaWAN as an enabler for IoT and Positive Change
Abstract
LoRaWAN is quickly establishing itself as the leading technology for wide area IoT-applications
thanks to its long range and very low power requirements. LORIOT makes use of this technology to
enable use cases all around the globe that change industries and daily life for the better.
Bio
Rafel is a Technical Project and Key Account Manager at LORIOT, where he coordinates the development efforts with the customer's needs and assists LORIOT's clients in achieving their goals by adapting our IoT solution to each specific use case all around the globe: from small research projects, to utilities companies, to government projects. A tech-enthusiast from a very young age, Rafel set out to pursue a career in mechatronics graduating with Master of Science degree from the Universität Kassel in Germany. While at his work at the Institute for Human-Machine-Interaction he first became fully aware of the potential impact of technology on individual humans and society as a whole.